Pack-Out & Pack-Back
QUICK VIEW – 2022 IN REVIEW
WHAT MAKES US DIFFERENT
We put a considerable amount of effort in carefully packing, wrapping, and safely storing your home's furniture and beloved possessions.
WRAPPING
First, every item is photographed and carefully wrapped to ensure maximum protection during transport and storage
PACKING
Next, every item is packed, labeled, and logged into our contents management software.
STORING
Your furniture is carefully stored in our secure, climate-controlled warehouse for as long as it takes to complete repairs at your home.
Pack-Out & Pack-Back
Our Pack-Out & Pack-Back service is the process of documenting and removing contents from your home or business immediately after damage has occurred or before renovations/remodeling take place, storing them in our secure, air conditioned facility, and then returning the contents to your home or business and placing them in the exact location they were removed from.
THE PACK-OUT & PACK-BACK PROCESS
Our Pack-Out & Pack-Back technicians are inspired by compassion, excellence, and a strong work ethic. We understand this process can be stressful and uneasy and we walk you through each step of the process to put you at ease. We are committed to providing you with friendly, compassionate and expert service. We are efficient and effective, and we won't stop until a job is done and done well.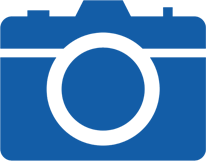 WE DOCUMENT HOW THE CONTENT IS PLACED AND ITS CONDITION
If damage has occurred, as soon as the owner or insurance agent calls Pack On The Go, we are there right away to start the process. We first have an in-depth conversation with the owner to go over the process and make sure we are following their special instructions. We take multiple pictures, videos and detailed notes of each room, where the items are located, and add each individual item in our digital Photo Inventory System. We then carefully pack and move the contents out of the affected areas. All furniture and items are disassembled if needed, quilt-pad wrapped, and/or shrink-wrapped in preparation for storage.


CONTENTS RESTORATION AND STORAGE
If any of the contents are damaged, we begin the Contents Restoration Process in our facility. After the restoration is complete, we store contents in our safe, climate-controlled facility.

Our storage buildings have 24/7 security, daily cleaning, and surveillance cameras. Clients will have access to their digital Photo Inventory that can be accessed anytime to ensure they have a stress-free storage experience.

WE RETURN THE CONTENTS TO THEIR ORIGINAL LOCATION
Once the damage in the home or business has been repaired or the renovations are complete, our technicians return each item to the exact place it was taken from. Using photos, videos and detailed notes, items are put back together and set up exactly where they belong, down to placing all kitchenware and china in the exact location in the cabinet they were removed from. We make it our mission to leave everything better than we found it, leaving the owner to sit back, relax and not worry about unpacking and setting everything up.
ICAT CONTENTS MANAGEMENT
Pack On The Go uses iCat's modern contents management software for all of our services: pack outs, content restoration, and storage.
iCAT contents management enables Pack On The Go to process household contents through the use of asset tracking software and mobile applications. iCat offers inventory control, management, and transparency via an all-in-one product.